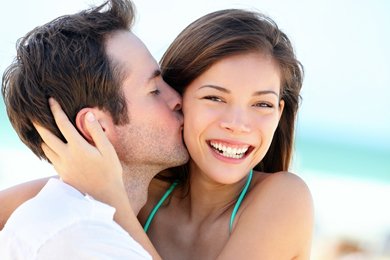 WE CAN CHANGE YOUR LIFE
Want to settle down but still haven't found 'The One'? Or have you recovered from a previous relationship that didn't work out but are now ready to love again? Let us help you find that special someone.
Annette, founder of The Dating Agency has over 20 years of matchmaking experience and has introduced thousands of genuine men & women to their soul mates, whatever age or stage they are in life. She has made a positive impact on the lives of many singles and is ready to help you find love.
Here at The Dating Agency, we believe that everyone deserves a chance to love and be loved. We are here to support you in all of your relationship endeavours and romantic pursuits. Unlike many other agencies, TDA is a boutique style agency. Our consultants customise packages tailored to each individual accordingly using our unique approach, which assures a high rate of success. Are you ready to find true love?
Simply fill out a profile and leave the rest to us. Our expert matchmakers will analyse your data and compare it with eligible matches for you.
We'll Treat You As A Person, Not A Number
Time spent on someone who is a mismatch is time wasted. Rather than purely subjecting you to algorithms with no rational judgment, allow our experts to give you a tailored solution. Our consultants personalise a plan based on your personality and preferences. We value our customers and want to give you a truly successful chance at love, we understand that everyone if different and your individual needs are not all the same, finding love is a life event and we want to ensure a smooth and happy ending.